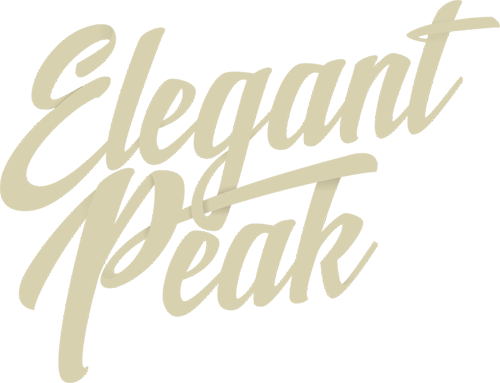 Grow your business in Gainesville VA without breaking a sweat in 3 months - or less.
Jump start your climb to success today with a FREE starter website as part of an affordable online marketing plan - pick which one is best for you!
FREE Website Details
Website Design, SEO, & Online Marketing That Works, For Gainesville
Did you say 'DREAM COME TRUE?'
If you're like most local, non-corporate businesses, then you're familiar with the stress of working with people you can't trust, who may or may not deliver what they promise. We've had the same experience. We've been through those too-long work days, those sleepless nights, and the pain of wasted time and money.
Every business owner wants to see their business at peak performance.
We help you scale the intimidating mountain of digital marketing so that you can reach that peak performance by leveraging the skills, techniques, and current trends in website design, search engine optimization, and social media strategies. We utilize effective, modern technologies, and we stick with you for the whole journey.
Testimonials
"Nathan was cheery, professional, and flexible. Other consulting agencies can be know it alls. Nathan is happy to share his reasoning with you and is open to different ideas."
Dustin McDonald
"Nathan gave an excellent free seminar on website tools and tricks. He seems really kind and knowledgeable and I will definitely consider working with him in the future!"
Heather Pritchett
"I've worked with Nathan and his team on several projects, and it's very clear that he knows what he's doing, takes the time to explain complex options to clients and really looks out for the client's best interest (and budget and timeline, too). I have no hesitation in referring him to people. Plus, on top of being a good developer, IT manager and business owner, he's a nice person."
Beth Lawton
"Nathan is one of the most honest, hardworking, and diligent people I know. His attention to detail, work ethic, and concern for customer satisfaction is second to none. He has always been highly responsive, and the paragon of professionalism. I cannot recommend him more highly for all you IT needs."
Paul Byers
"Very helpful information about easy, affordable ways to increase one's web presence, especially for a small or start non profits."
Julian Forth
"Nathan was very easy to work with and very responsive. He really knows his stuff and was able to answer all of my questions. I highly recommend him for websites."
Dawn Wilson
Website and Digital Marketing Plans for Gainesville VA
Our website and digital marketing plans are comprehensive; you choose the one that best fits the power, speed, and price you want to climb at, at a pace you're comfortable with. Each plan starts with an orientation and strategic goal setting meeting. Elegant Peak then works as your experienced marketing team to achieve those goals.

Your dedicated, friendly, and proficient account strategist will keep things organized, on task, and deliver results through the best industry software, tools, and expertise available. We produce, distribute, and promote the high quality content, design, and campaigns that take you to the peak.
Check out some of the businesses we've helped grow!
Start your climb to success
Scaling the mountain of your industry doesn't need to be difficult, or lonely. We've been on that mountain, and we've found the best tracks to solid, rewarding ROI.
You can safely stop scaling the cold, confusing heights alone, and hire a couple of guides who know the quickest routes to the top.
We want to make your journey painless, effective and elegant.
Gainesville Scholarship Program Opportunity
Just like the small business we help to flourish, we are passionate about supporting and empowering the next generating of students and business leaders. Vist our Scholarship Program page for details on this years' financial aid program for enterprising young students.
Gainesville Connections
Our web technician Evelynne Stewart is a member of the Gainesville Business Connection, a network of local businesses dedicated to providing quality services to the Gainesville community.
What can we do for your business?
Gainesville is a growing community, and you want to make sure that your business stands out. With trim, contemporary branding and design, we make sure that your business can move towards the peak of its potential –
without breaking a sweat.
Schedule Free 15 Minute Appointment
Schedule Free SEO Consultation
I'm Ready to Start with a Free Starter Website!
Online Review and Reputation Services for Gainesville Businesses
Leverage your power!
Reviews are crucial to the credibility of your business. Using the #1 software platform, we take the process of getting the people of Gainesville to say good things about your business to the next level.
Katherine Scott
Social Media Department
★★★★★
Sequoia Sierra
VP Marketing & Strategy
★★★★★
Cielle Tomlin
Creative Research Consultant
★★★★★
Joe Wagner
Content Creation
★★★★★
Hours of Operation:
Monday - Friday, 9:00am to 5:00pm ET